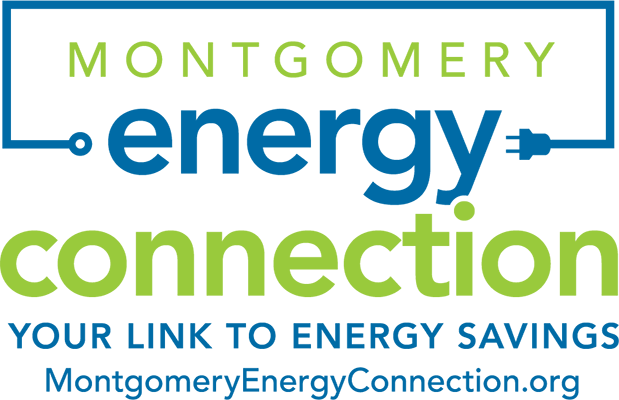 COMMUNITY SOLAR AND SAVINGS FOR MONTGOMERY COUNTY
Enter your email and zip code to get started
Montgomery Energy Connection, a Montgomery County program and your link to energy savings, is excited to help promote Ampion's Community Solar program for County residents and businesses. Support the generation of solar energy with no panel installations and no sign-up cost. You will even save up to 10% on their electricity costs for as long as you choose to subscribe to a share of a local solar farm's production. Enroll in just five minutes with your PEPCO bill on hand!
When you subscribe to Community Solar through this page and are approved, Ampion will send you a $200 Visa gift card*, $100 of which you can use to pay for your Home Energy Audit through the EmPOWER Maryland program! A Home Performance with ENERGY STAR Energy Audit, typically valued at $400, helps individual homeowners find out their residential consumption and energy flow for only $100**. An audit may help save money by determining areas of your home where there is energy loss and by identifying where power usage may be curbed.
Help support local solar energy projects at metro stations in the D.C. area, and take advantage of a Home Energy Audit by enrolling in Community Solar today!
*(Please allow 6-8 weeks for delivery of the gift card by mail from time of approved sign up. Cannot be combined with any other offer.)
**The $100 offer is valid for homes up to 3,000 square feet with a single combustion appliance zone. A combustion zone is defined as a room and enclosed air volume that contains a combustion appliance, such as a gas range stove or a gas water heater. Audits of larger homes or homes with multiple combustion appliance zones, such as a home with a furnace or boiler room and a gas range stove, may cost more. Customers should discuss the cost with their selected participating contractor.
Have questions? Get in touch with us!
Why Ampion?
Help the planet
Joining Ampion is an easy way to help the environment by using solar energy to power communities like yours.
Save money
Thanks to your state's renewable energy incentive programs, Ampion members receive regular savings on their electricity bills.
No hassles, headaches or fees
Think of it as "solar as a service" — with no equipment to buy, install, maintain or worry about, you get to experience all the benefits of Community Solar without the hassles.
Available to all
Ampion is available to homeowners, renters and just about anyone who pays a utility bill, making it easy to take part in sustainable change and access real savings.
How Community Solar works
1
Sign up for free to become an Ampion member in as little as 5 minutes with your utility bill (to calculate your energy usage and savings)
2
Ampion matches you to a solar farm and assigns you a share of the Community Solar credits it generates based on your typical usage
3
The solar farm produces clean energy and delivers it to the grid, increasing the renewable energy available to your community and boosting sustainability
4
Community Solar credits are applied to your bill each month based on your share of the solar energy produced, reducing what you pay your utility
5
You pay for the Community Solar credits at a discounted rate, lowering your electricity bills and saving you money month after month
Public benefit corporporation
Ampion's mission is to make it easy for everyone to access clean, renewable energy. As a Public Benefit Corporation, our success is defined by how well we serve the greater good, not just the profits we earn.
Still have questions?
That's ok, Community Energy is new to most people. Lots of our customers had questions before they signed up so we compiled a list of some of the most common questions below.
Will my electric company change?
No. Your current utility will still service your account and deliver energy to your home or business. Any energy consumption that isn't covered by your energy credits will be paid to the utility at their price.
What does it cost, & how much money will I save?
There is no cost to join our community solar program. You will receive a monthly invoice for the energy credits, produced by your solar farm and applied to your utility bill, at a discounted rate.
If you are moving to a residence that is still in the area of eligibility, you can take your subscription with you! As long as you reside in the same utility service territory, you can continue to be a part of your project.
You can start enrolling here. The sign up process takes about five minutes and you will need a copy of your electric bill.
Who can join a solar farm?
The short answer is almost anyone! As long as you have an active utility account, you're eligible. There's no special equipment to buy or install. Don't own your property? No problem. Homeowners, renters, places of worship, municipalities and businesses can all support and benefit from Community Solar.
Can I enroll in a solar farm before it goes live?
Yes. Subscribing to a solar farm while it is being developed is a way to reserve capacity for yourself. You will not be charged a subscription fee and you will not receive any Community Solar credits on your bill during the construction phase.
How are credits applied? To the entire bill or just the supply portion?
The Community Solar credits from your solar farm allotment are automatically applied to your monthly utility bill, reducing the total amount due. Bill credits offset all electricity costs: supply and delivery.
If you use more electricity than was generated on your behalf, the utility will invoice you for the difference. Use less electricity than your allotment generated and you may not owe the utility any money that month. Any remaining credits will be banked for future use subject to terms of the utility tariff.
Seasons have an impact on solar energy production. In the summer months, with longer and sunnier days, solar farms produce more electricity. In the winter, solar farms tend to produce less.
Read all the FAQs